The weekend before Christmas I was delightfully introduced to this shot prepared by my son's girlfriend.  I must admit that I wasn't exactly thrilled at first to hear, "Mom, let's do shots."  First thought = um, no, tequila and I parted ways back on my 39th birthday.
Well, about 15 minutes later, I got another coax of "Mom, shots are ready!" and I entered the kitchen.
Pretty little cups of what looked like something lemon flavored were lined up on the counter - complete with sugared rims and mini lemon slices.  They made me smile, then twist my lips when Lisa said "Chocolate Cake shots, just try them."  Oh my, mind completely blown by how it tasted.  I'm still scratching my head at the alchemy of it - nothing chocolate used, but I dare you to say it doesn't taste just like licking the spoon from chocolate cake batter!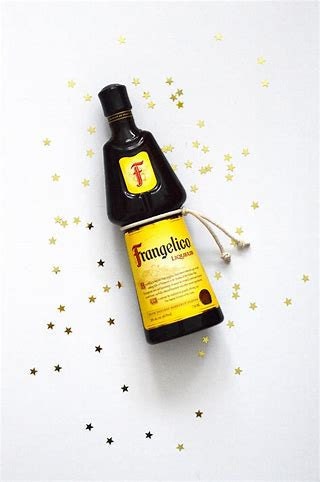 Here's how you make the 3 minute -4  ingredient cups of "chocolate" delicious.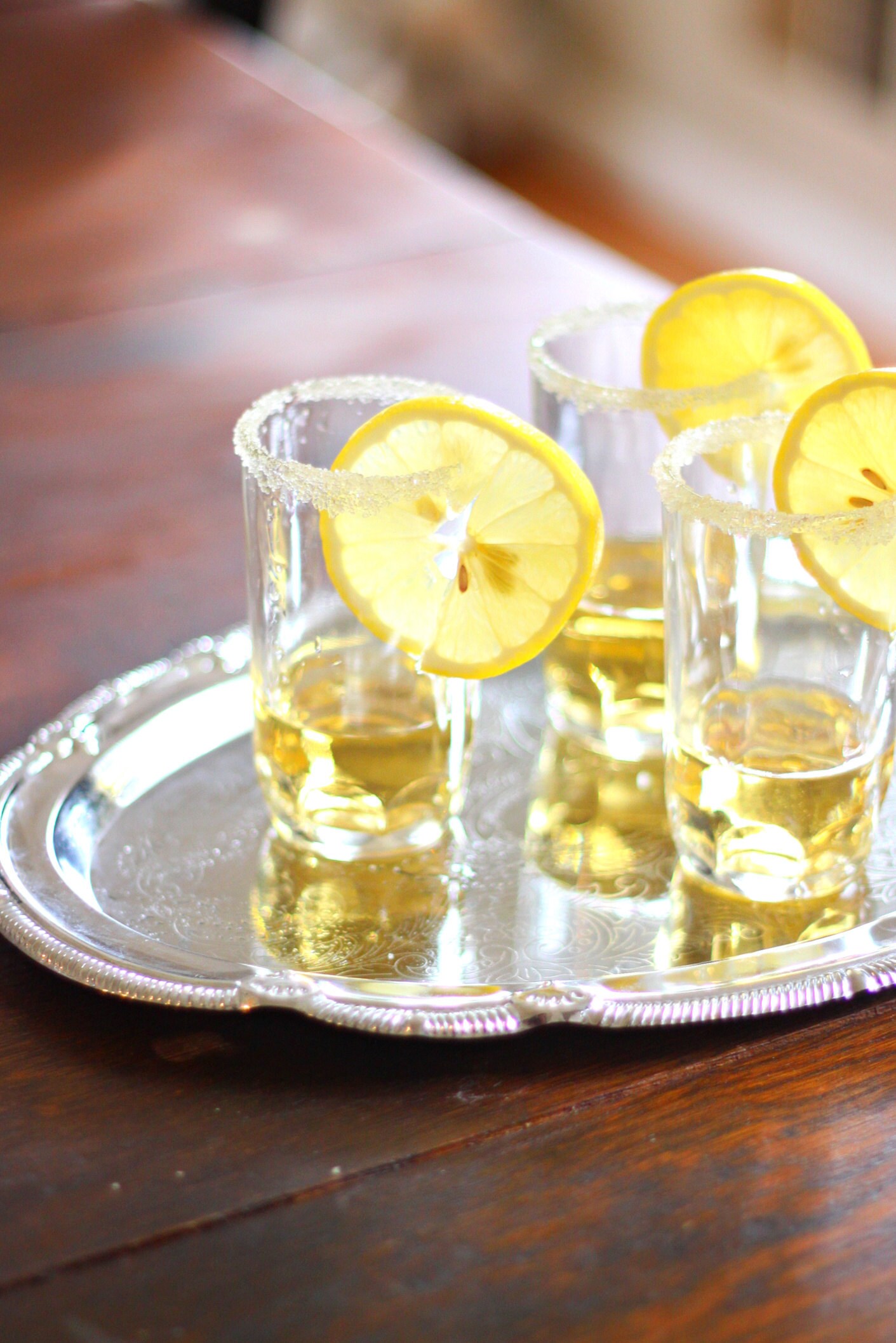 Chocolate Cake Shots
1 ounce per shot of Frangelico (Hazelnut flavored liqueur)
Sugar (for lining the rim of small or shot sized glasses)
Some fresh squeezed lemon juice
Lemon slices - thin for a garnish
Your imagination
Cut your lemon in half.  Squeeze one half into a small shallow bowl.  Slice the other half into rounds for the garnish.  Cut a slit into each slice from the center to the outside to allow it to hang on the edge of the glass.
Wet the rim of your glasses with the lemon juice.  Pour sugar onto a FLAT plate.  Tap the wet rim of the glass into the sugar.
Pour the Frangelico carefully into the glass, careful to not disturb the sugar. Place the lemon slice on the rim of the glass.
TOAST and drink.
Take some pictures. 
You never know when life is really going to surprise you.  The reactions from to sipping this shot were priceless - so much so we had a repeat performance before opening presents on Christmas morning.  The new and exciting changes that adult children bring into my life.  
Want more gluten free recipes?  Click here to subscribe.