Here is a little inside look at our home this Christmas 2018.  All the kids have come back home to celebrate - Alex, Deanna, and Kate - my now-adult kids.  It's been a year of lots of changes for us and I'm glad we're all home together to bring this year to a close.  
My daughter once described our Christmas decorating style as 'this family $hits Christmas" (thanks, D, for your very eloquent description of it!)    In my downsized home it is a little bit much, but I still hold on to a few favorite themes and fill the house.
Bottle Brush Trees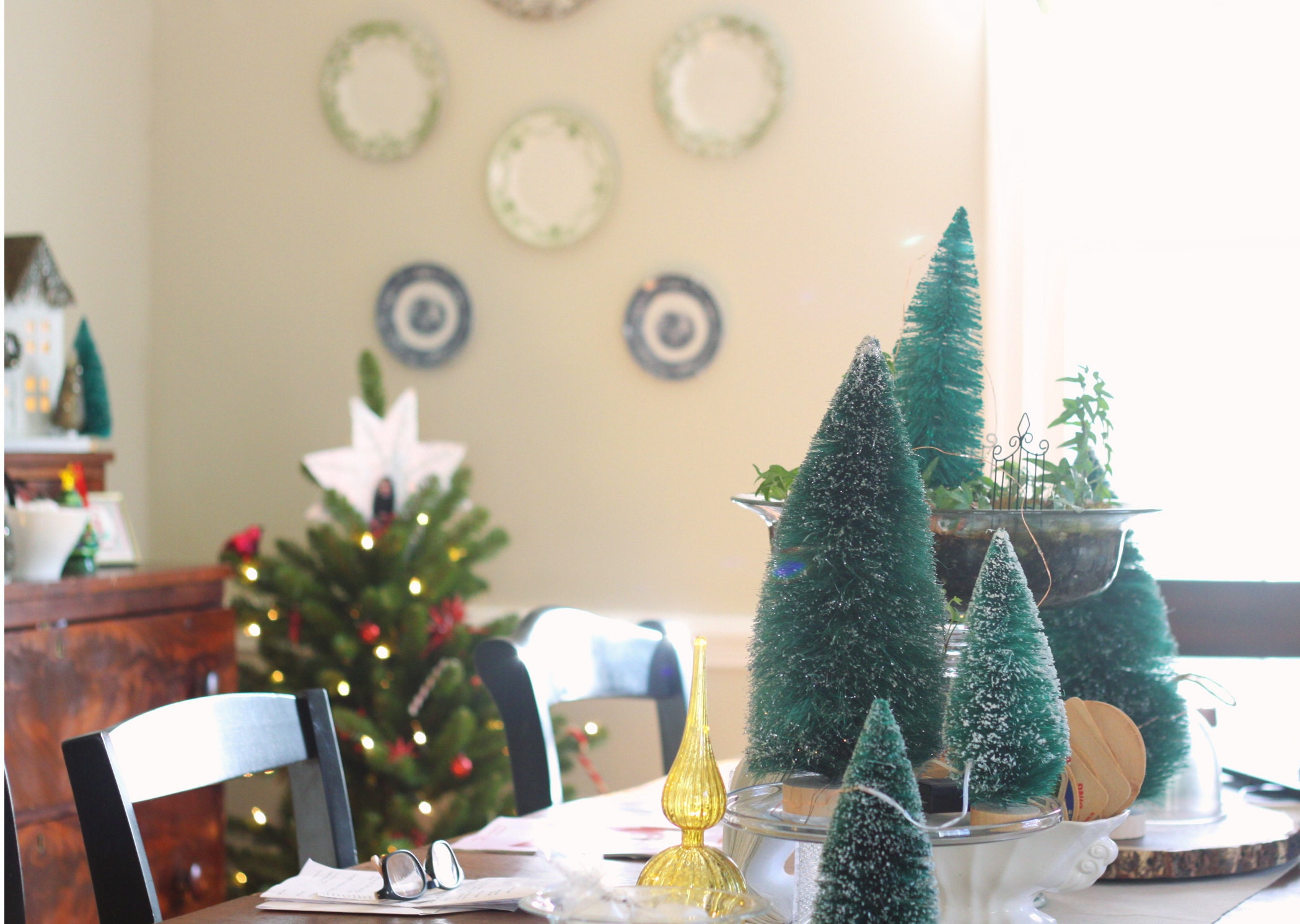 I just can't get enough bottle brush trees, what can I say.  My mom had them when I was a kid, and over the years I keep adding them....this year I created a fairy light centerpiece with the trees on my dining room table using my open topped terrarium and some twinkling battery operated lights.  
This year I used mostly just my bottle brush trees to decorate the mantle.  I love the simplicity of all the green against the white brick.  I added the large ones in front of the fireplace to my collection this year - Martha Stewart's bottle brush trio from QVC.
The metal church is a piece a friend of my mom made almost 30 years ago.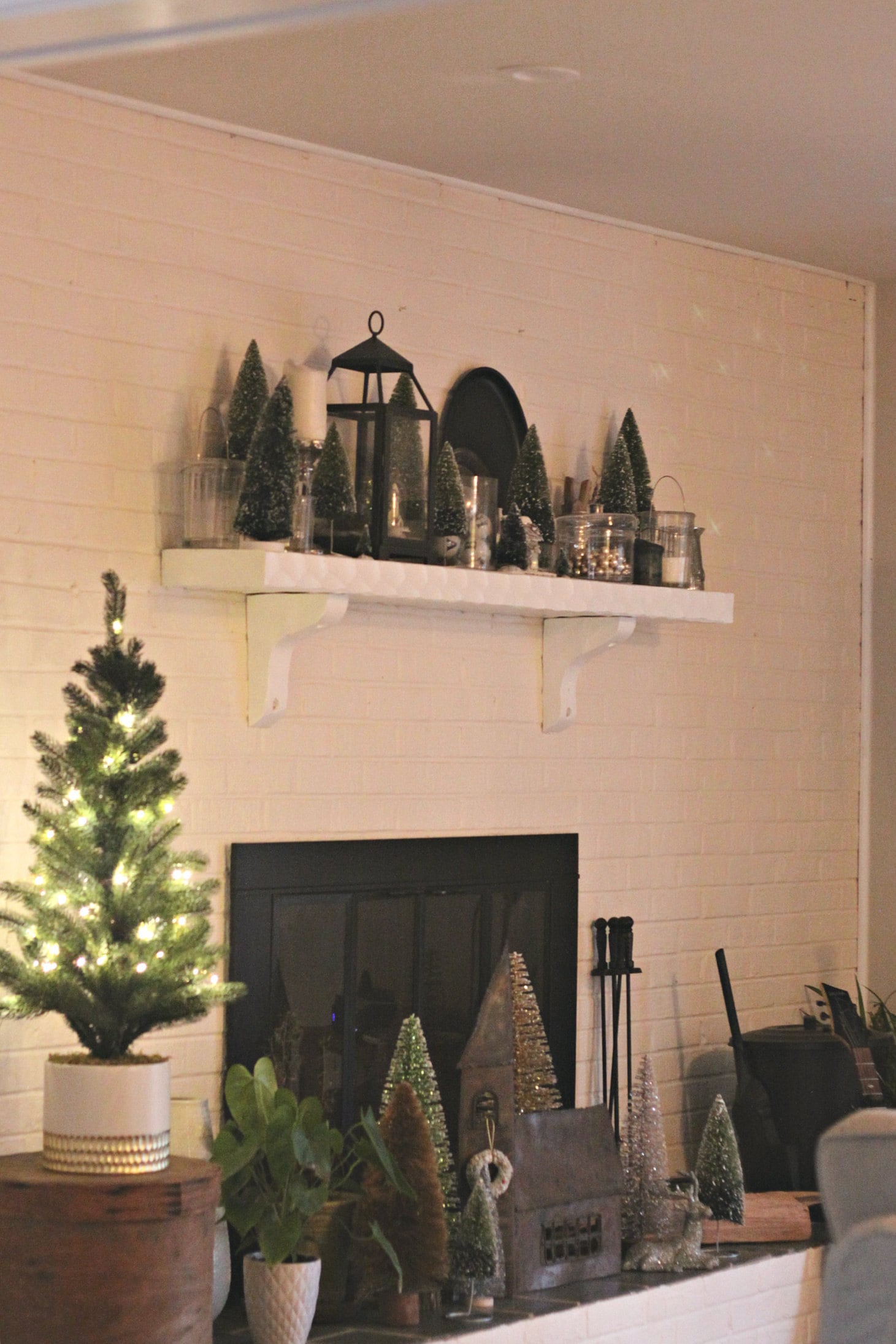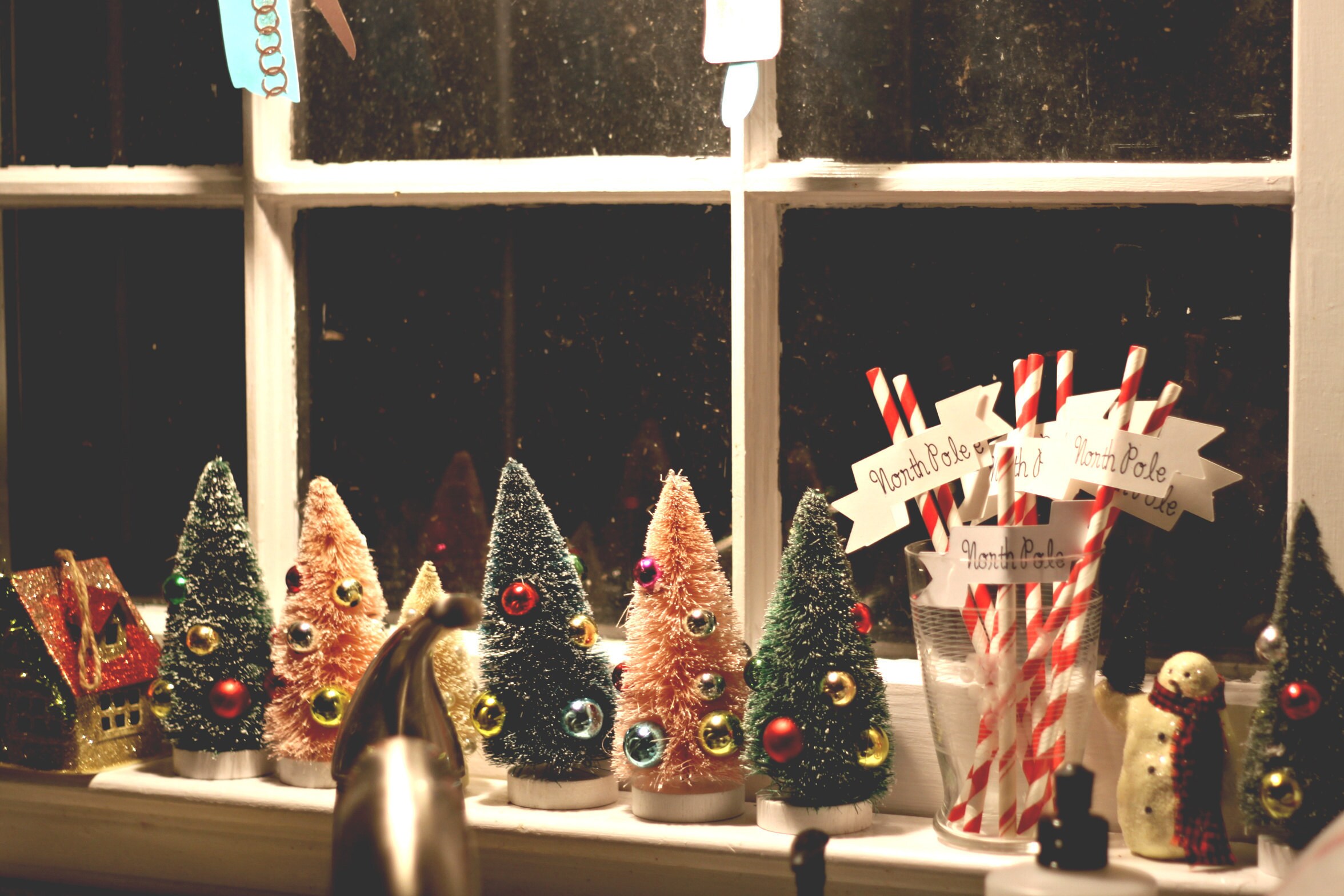 I've got more on the window sill above my kitchen sink too.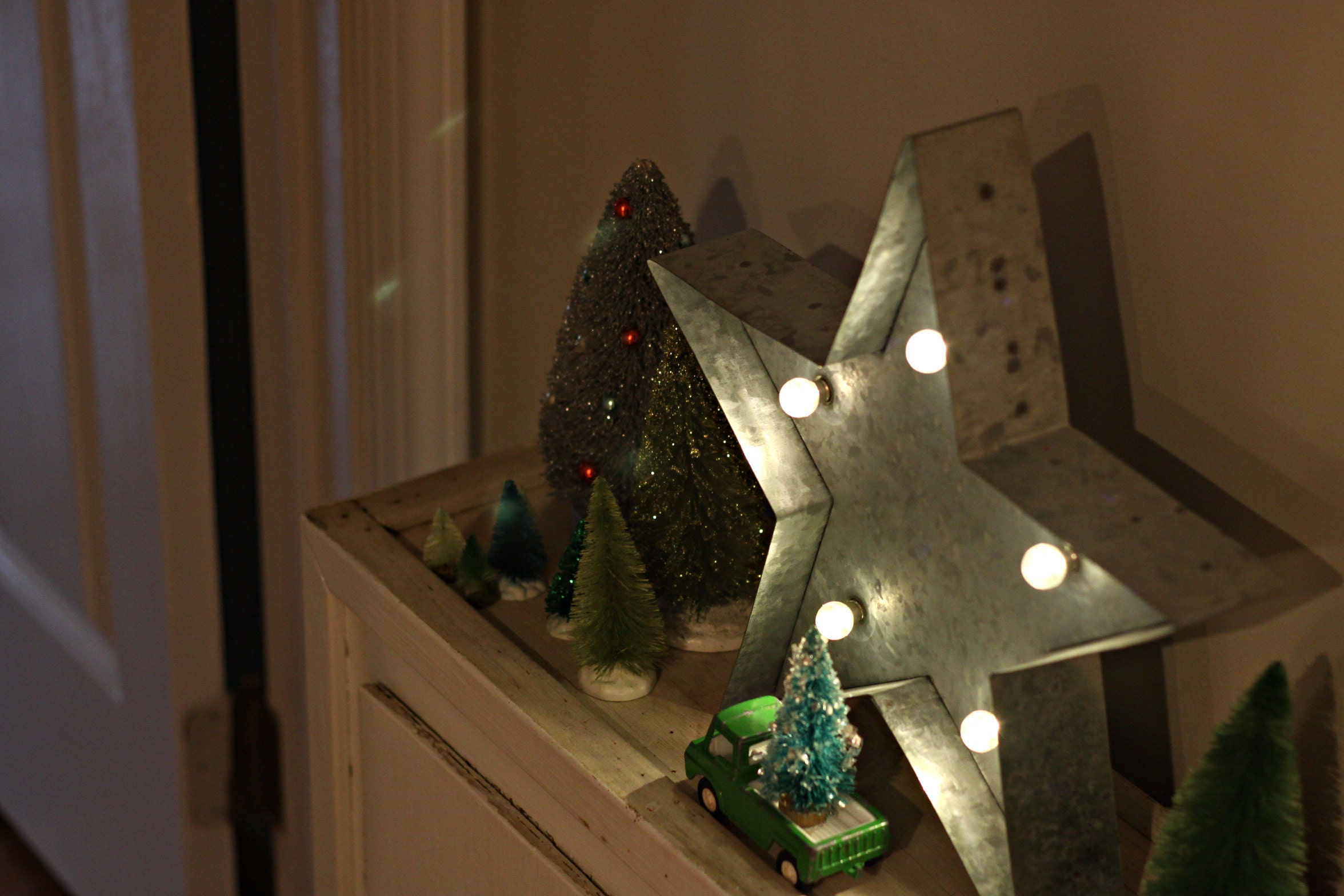 Vintage Christmas Bulbs
This is another one of my collectable Christmas displays that I seem to add to year after year.  I love the bright colors of these vintage glass balls.  The kids help me unwrap and wrap each one for the season in pieces of tissue paper - a lot of work, but the sparkle is worth it!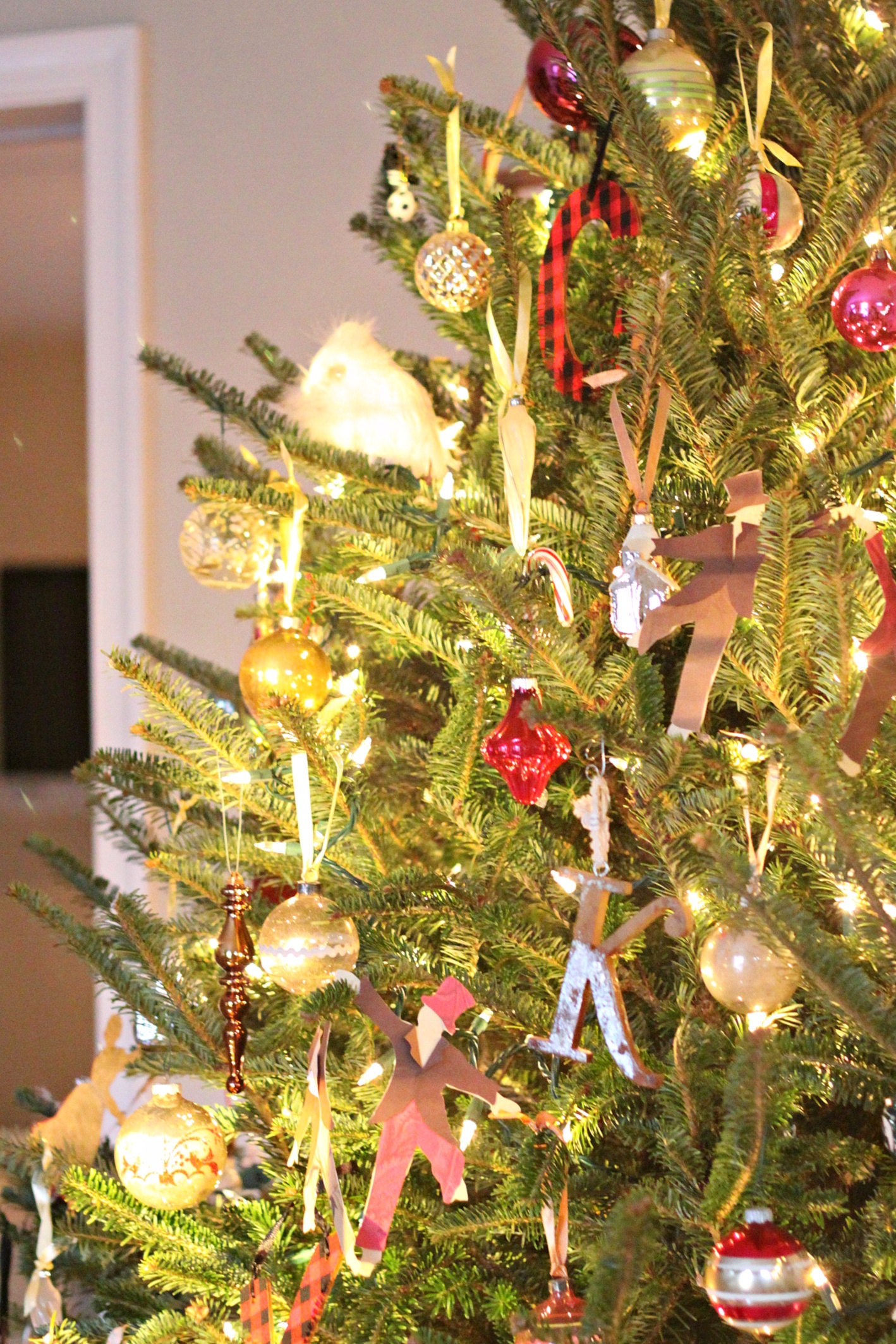 The 11 pipers piping paper ornaments I cut out and made almost 25 years ago.  They remind me of the patience that I still had back then :)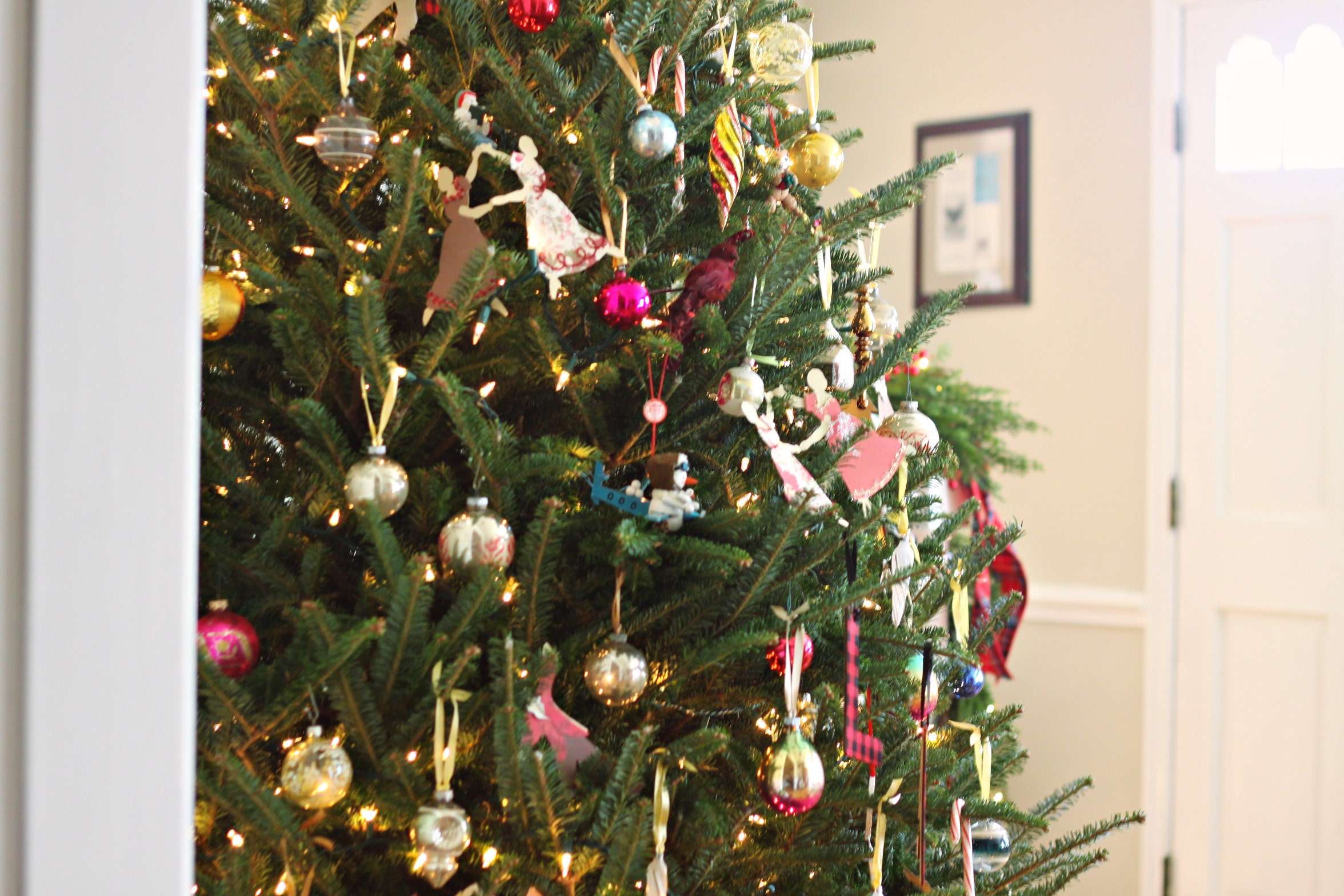 We've decorated a small table top tree in these red woodland themed ornaments for over 20 years.  Each of my kids had a tree that was decorated just for them, and this is the one that we always have for Alex.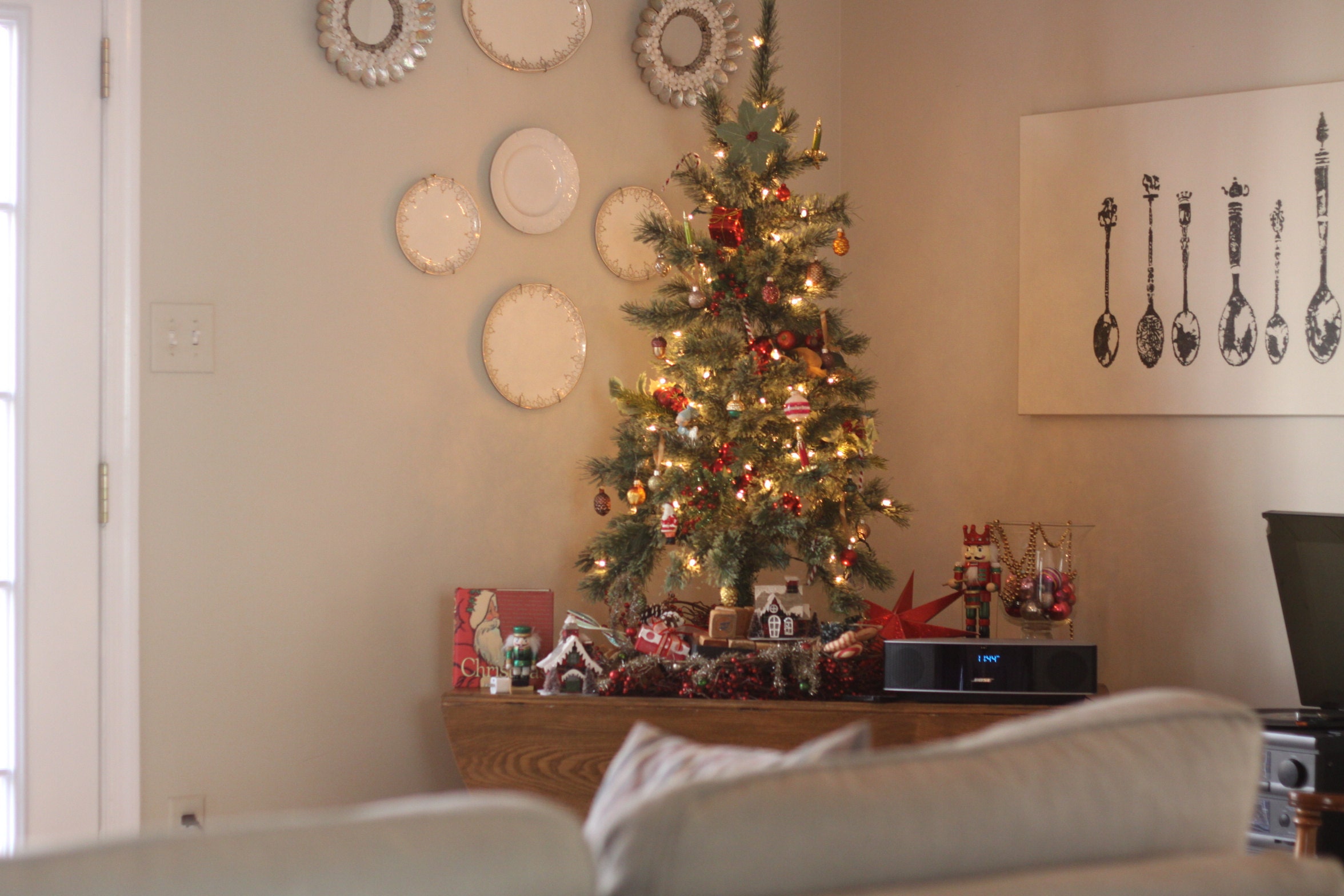 I hope you enjoyed this little tour of our holiday home- share with me the things you collect or favorite Christmas decorations with me below!